On behalf of Welcome Baskets, we would like to extend our heartfelt gratitude for your presence at our recent event, the Market Place at Stratford Apartments. Your participation and support have made a significant impact, and we are truly grateful for your kind involvement.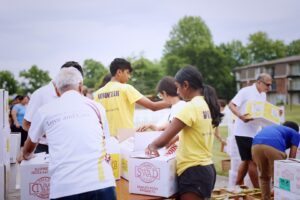 Despite the unpredictable weather conditions, your willingness to join us exemplified your commitment to making a positive difference in the lives of others. We were delighted to witness the remarkable turnout, with over 100 individuals benefiting from our collective efforts. This accomplishment would not have been possible without your invaluable contribution, and we cannot express our thanks enough.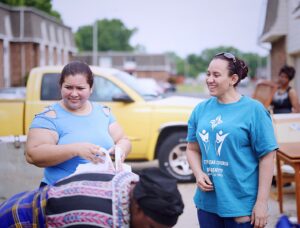 Your dedication and support have left an enduring impression on both our organization and the community we serve. By coming together, we have succeeded in creating a meaningful impact that will positively influence the lives of those in need. Your generosity and compassion have touched the hearts of many, and for that, we are truly grateful.
At Welcome Baskets, we value individuals like you who embody the spirit of kindness and selflessness. Your participation in the Market Place event has reaffirmed our belief in the power of community and collaboration. We are genuinely inspired by your commitment and are excited about the future prospects of working together for the betterment of our community.
Once again, we extend our sincerest gratitude for your remarkable presence at the event. Your support has played an integral role in its success, and we are honored to have you as part of our mission. We are grateful for your trust in our organization and look forward to the opportunity to collaborate again in the future.
If you have any questions, or suggestions, or would like to further engage with our cause, please do not hesitate to reach out. We are always open to new ideas and collaborations that promote positive change in our community.
Thank you once again for your invaluable contribution and warm-hearted support. Together, we can continue to make a difference and bring smiles to the faces of those in need.
With heartfelt appreciation,